MACOM's MISSION STATEMENT
Our Mission is to contribute new and compelling products and technology enabling our customers to successfully produce better products for their customers. We shall always keep our customers' interests in mind when developing product specifications, pricing and quality standards.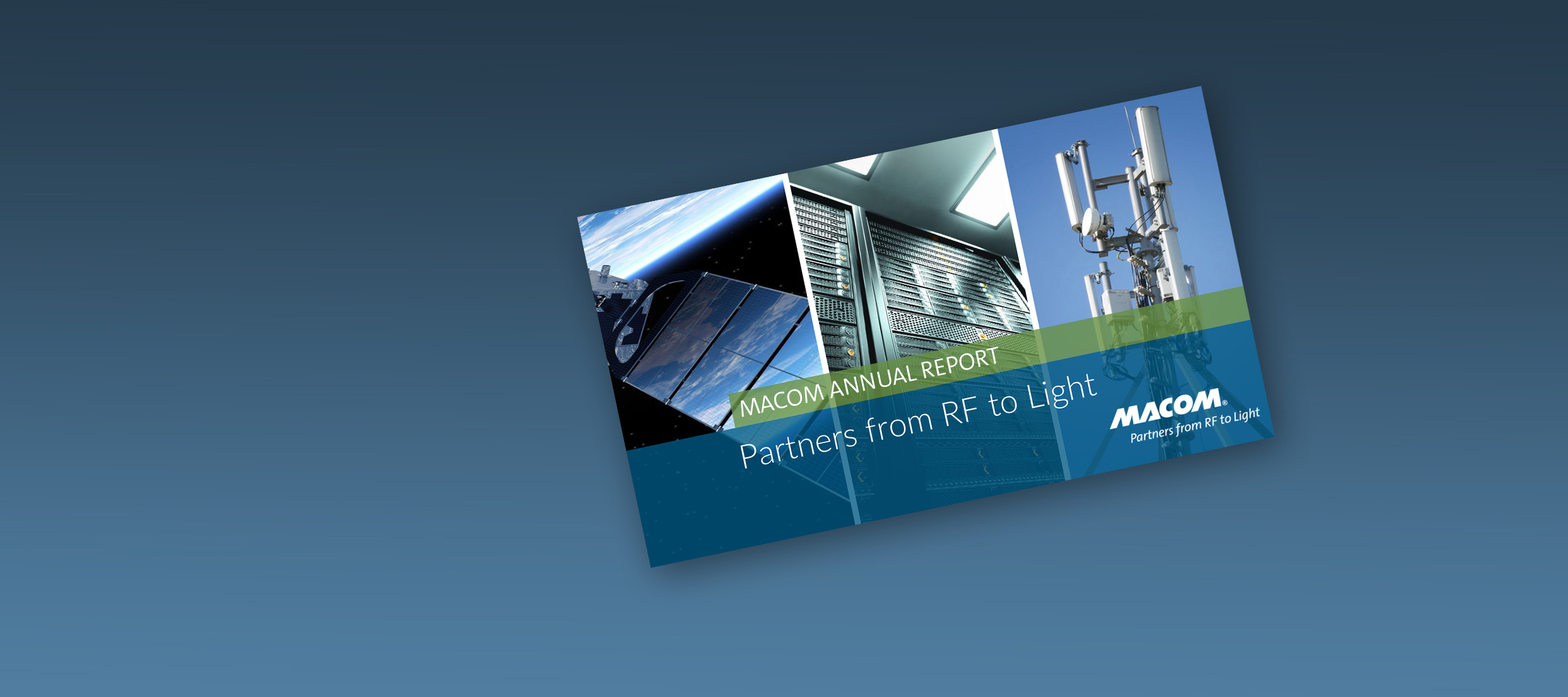 MACOM Annual Report
Learn more about MACOM's high performance semiconductor portfolio today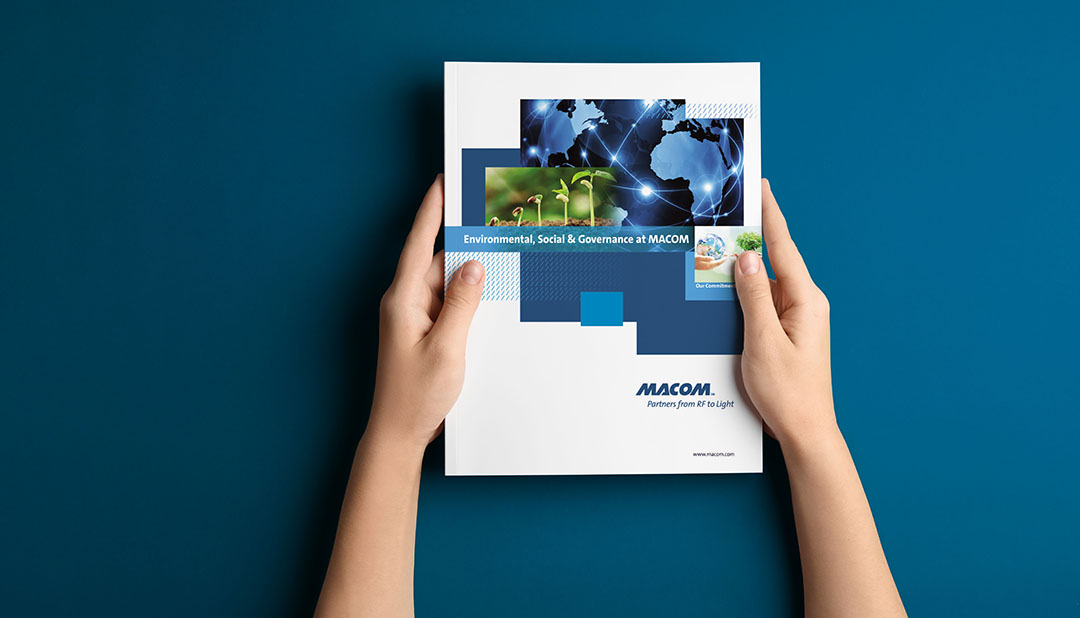 Environmental, Social & Governance at MACOM
We are committed to conducting our business activities in an ethical and responsible manner, while working to integrate ESG practices into our business operations
Company Contact
MACOM Technology Solutions Holdings, Inc.
100 Chelmsford Street
Lowell, MA 01851
United States
ir@macom.com
Investor Relations Contact
Stephen Ferranti
VP, Investor Relations
stephen.ferranti@macom.com
Transfer Agent
American Stock Transfer & Trust Company, LLC.
6201 15th Avenue
Brooklyn, NY 11219
(800) 937-5449
You may automatically receive MACOM Technology Solutions Holdings, Inc. financial information by e-mail. Please enter your preferences for e-mail notifications below and click "Submit".